As a photography entousiast, I aquired a Sony Mavica MVC-FD7 last year.
What the heck is a Sony Mavica you might ask?
Mavica (Magnetic Video Camera) was a brand of Sony cameras which used removable disks as the main recording medium.
Mine is a MVC-FD7 from about 1997. It records the aquired image on a 3.5″ 1.4MiB floppy.
It can record images still images up to 640×480 resolution which is about 0.3 mega pixels.
For coparison, my current Canon Camera records 20 mega pixels images…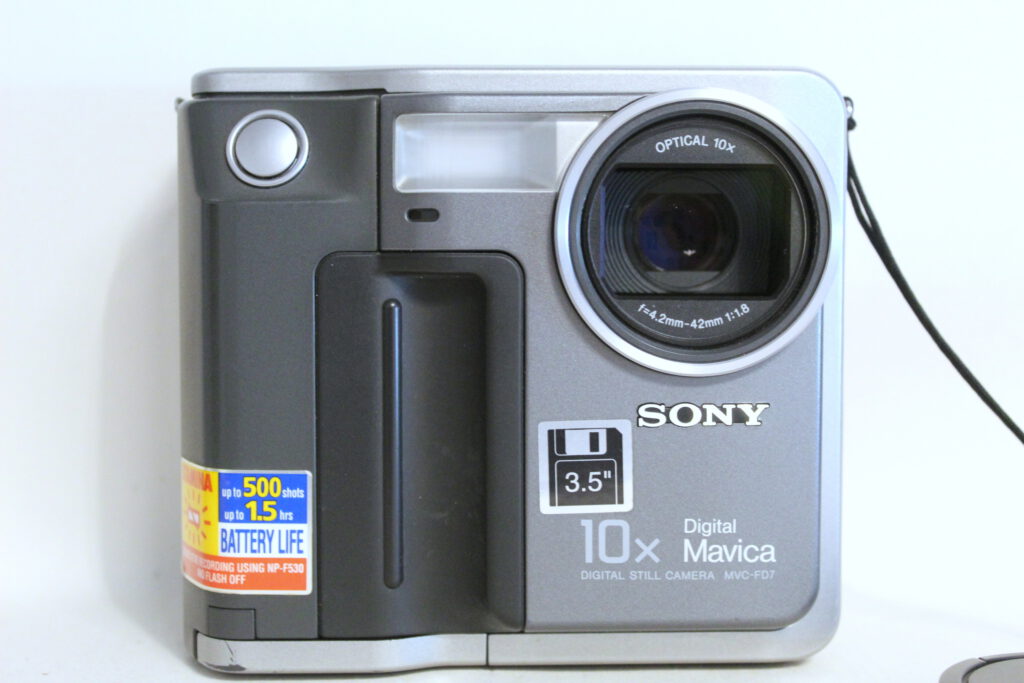 The Sony MVC-FD7 was announced together with the MVC-FD5 and they were both the first digital Mavicas. And also the first digital cameras to adopt a 3.5″ floppy disk as recording media. I found one on ebay for a bargin, and out of pure nostalgia I bid on it.

Want to see it in action? The 8-bit guy dit a video on it on youtube.